"Good company in a journey makes the way seem shorter."
– Izaak Walton
Have you been wondering how to attract the right audience to your business?
Are you actively searching for ways to build a relationship with your customers?
OR
Are you lost on how to retain your customers?
If you fall into any of this category, I'm pleased to inform you, that your questions will be sorted out on here at "RelatesMedia" and are very much welcome.
In exploring the world of digital marketing there are a myriad of channels available that seems overwhelming, but this gave way to the discovery of the email marketing channel, which suited the purpose of
attracting the right customers,
building relationships with customers and business and also
retaining existing customers/audience.
This is not to say that other forms of marketing do not count, but we've come to personally discover that harnessing the email marketing channel into your business, makes marketing effective but a lot of people look down on this marketing method.
Email Marketing is a form of digital marketing that makes use of emails to reach prospective and current customers in order to sell, educate or build loyalty.
Email is an important marketing tool, that before now used to be underrated by brands and businesses alike but as of now, emails are more than just a formal mode of communication, they now serve effectively in driving sales, maintaining and strengthening customer relationships and building credibility.
Email Marketing is an engaging tool that enables you to convert prospects into customers, and one-time buyers into loyal fans of your business or brand.
Email marketing is not just about sending emails to subscribers. There's actually more to it.
If you've never considered making use of email marketing for your brand, or business or for your marketing campaigns, you will need to think again and here's why:
1). Do you want to boost your sales?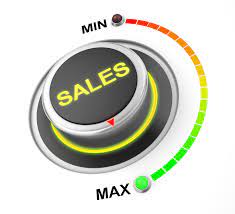 If your answer is Yes! then, you need email marketing.
With email marketing, you can entice your customers to make impulse buying as you inform them of feature items that can be purchased alongside the products they buy. Even sharing similar items of consumer's past purchase or by offering discount/special offer for future purchases.
In other words, email marketing serves as an effective channel of boosting your revenue or sales.
2). Do you want to keep getting return customers?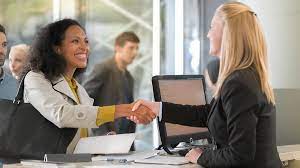 If you agree to this, then email marketing is for you. As it helps you in building the right relationship with your current customers or audience by engaging them about your products or services on their personal mails.  
This way, you get to build trust with your audience, which in turn will propel them to make recurring purchase from you.
3). Do you intend growing your brand?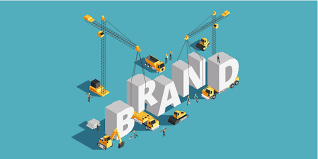 Email Marketing is beneficial to you in building your brand. People do business with people they know, like, and trust. Email marketing gives you the ability to build credibility with your audience by sharing helpful and informative content.
4). Want to promote your products/services?
Unlike other marketing channels, email marketing provides you with the opportunity to promote your product or service directly to your customers or potential customers email inboxes, where they visit everyday.
You also give your audience the option of sharing your email content about your products or services on other social media platforms. You can even use your emails to gain useful feedback. Are your customers happy with the content you're providing? Would they like to learn something different?
5). Looking for how to generate leads?
If you need an organic form of generating leads for prospective customers for your business or brand, email marketing gives you the opportunity to capture new visitor's attention and nurture the relationship with helpful and informative content.
With a subscription form, you can get prospective customers to sign up for content that would promote your products/services.
6). Interested in targeting the right audience?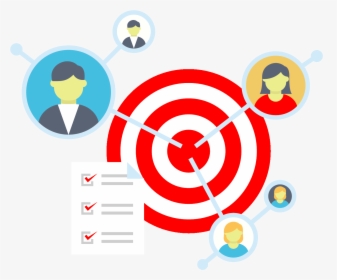 With email marketing you can segment your customers into different lists based on their preferences to send personalized content that relates to each of your audience. You should not be blasting the same emails to all your audience.
Potential customers are at different stages of the buying cycle. Some may be in the consideration stage, while others may be at the research and compare stage, and even others in the ready-to-purchase stage.
Segmenting these customers into appropriate email marketing lists and creating content relevant to each stage of your customer's cycle can help your business target these groups more effectively
7). Want to generate traffic to your site?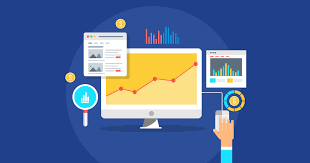 Email marketing is for you, as it is one of the effective ways of getting your target audience to know more about your brand through your website.
When you produce great content for your email marketing campaigns, you can create "Call-to-actions" that will send traffic to your site and this will improve your visibility on the internet.
8.) Intend on building a relationship with your target audience?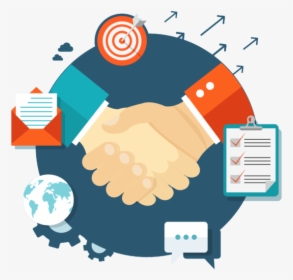 Email marketing provides a reliable form of communication between your brand and your customers. It serves as a perfect channel to improve communication with your audience on a consistent basis. Customers love it when your business treats them as an individual, not just like everyone else.
These are what you stand to gain and much more as an individual, business owner or marketer when you adopt email marketing for your brand. With email marketing, you can build your brand, out-do your marketing goals, and set yourself up as an expert, all without breaking your budget. Email marketing is cost effective in reaching your customers/audience.
Below are top email marketing statistics that highlights how effective email marketing can be to your brand.
Did you know that there are 3.9 billion daily email users and this number of active email users is forecasted to reach 4.3 billion by 2023.-(Statista, 2020). Imagine having access to such a large base of people who you can relate with personally? Which other marketing channel can beat that?
In 2020, there were approximately 306 billion emails sent and received everyday worldwide. Yeah, you heard right, a billion mails per day. Your customers are actively using email, make sure you are as well. -(Statista, 2020).
For every $1 you spend on email marketing, you generate an average of $42 as returns, which is an astounding 4,200% ROI, making it one of the most effective marketing options available. – (Direct Marketing Association, 2019)
81% of small businesses rely on email as their primary customer acquisition channel, and 80% for retention.- (Emarsys, 2018).
59% of respondents say marketing emails influence their purchase decisions.- (SaleCycle, 2018).
49% of consumers would like to receive promotional emails from their brands.- (Statista, 2017).
42% of businesses listed email marketing as the top digital marketing channel for lead generation. I.e you can attract new customers to your product/service through email marketing – (Content Marketing Institute, 2020).
With email marketing, you can reach your customers as fast as possible on their mobile, right where they are, as they account for 60% of opened mails today. – (Litmus, 2021).
With segmented emails, your readers are 50% more likely to click on a link within the email. Which could lead them directly to your website or online store, which can lead to more sales for you. What you waiting for?
Email stands as one of the most popular distribution channel, as 87% of marketers use email marketing as their favourite content distribution method in evaluating their content's performance with their audience.
What does Email Marketing mean to your Audience?
Consumers love email messages that they feel enhance their lives. Most consumers do not think in terms of marketing emails they receive and personal emails they receive; they differentiate in terms of "personal value" and "relevancy."
Emails have the ability to keep your customers informed. Consumers are capable of checking their email when it is convenient for them. It can give them a feeling that you are thinking of them. It is therefore important to use email marketing to understand who your target audiences are and not just simply send emails to anyone and everyone.
Understanding and embracing the way your readers consume and relate to email are critical in helping drive success for your marketing programs.
As a business owner, you will need to track your customer's behaviour in order to determine who is the most likely to buy a specific product, to increase your conversion rates through email.
In summary, start communicating with your customers through email. There is a lot of learning involved, but there is also a lot of opportunity to communicate with your customers, rather than just blasting the same emails all the time.
Now that you've seen the benefits of how email marketing can be useful to you, your brand/business. I'm glad to inform you, that at the "RelatesMedia," all your email marketing needs can be addressed both in content and as a service.
Kindly visit our website at www.relatesmedia.com for all your email marketing services. We would be providing you with relevant practical solutions as it pertains to email marketing.
If you are here, wondering how to start your own email marketing campaign for your business/ brand, please watch out for my blog post next week. You will find it very helpful.
Cheers!